FOOD & WINE / Sweets and Fruit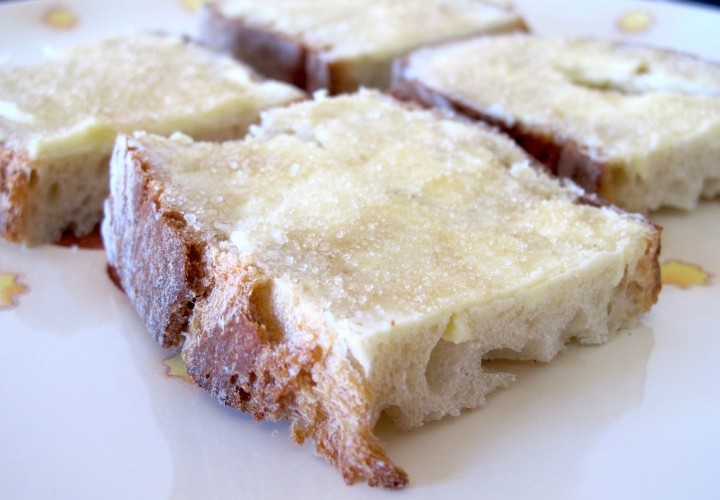 Ingredients:
150 g of stale bread
Butter
1 glass of red wine
1 spoonful of sugar
Heat the red wine in a saucepan. Slice the bread and fry it in a frying pan with melted butter until golden. Arrange it on the plates, sprinkling it with the sugar and moisten it with the hot wine.