FOOD & WINE / Second Courses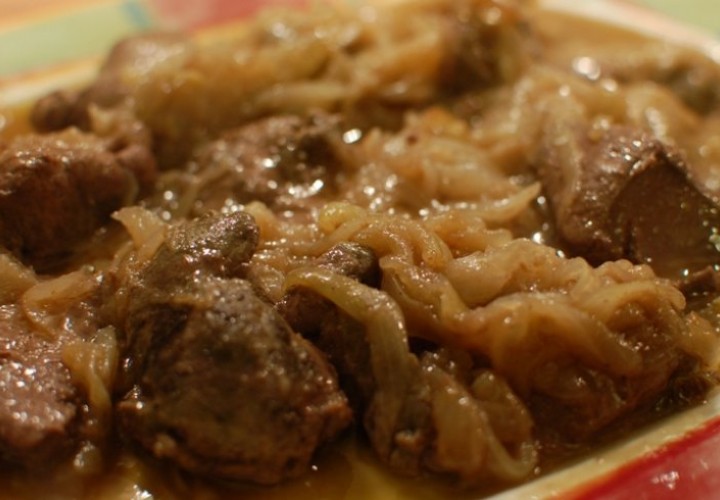 Ingredients:
4 thin slices of calf's liver
3 large onions
1 teaspoon of honey
breadcrumbs
polenta
00 flour
Slice the onions into rings starting from the inside as far as the two outside layers.  
Dip them in butter and continue by cooking them in vegetable broth. Divide the small slices of liver into three, brush them with the honey, dip them in the breadcrumbs, and cook them in a little butter and lard. Dry them and dust them with chopped sage and rosemary. Make a fairly soft polenta and incorporate into it the braised onions. Batter the onion rings on the outside with water and flour. Fry in very hot oil.
Put them on the plate as alternate layers of onion rings and liver.