FOOD & WINE / Second Courses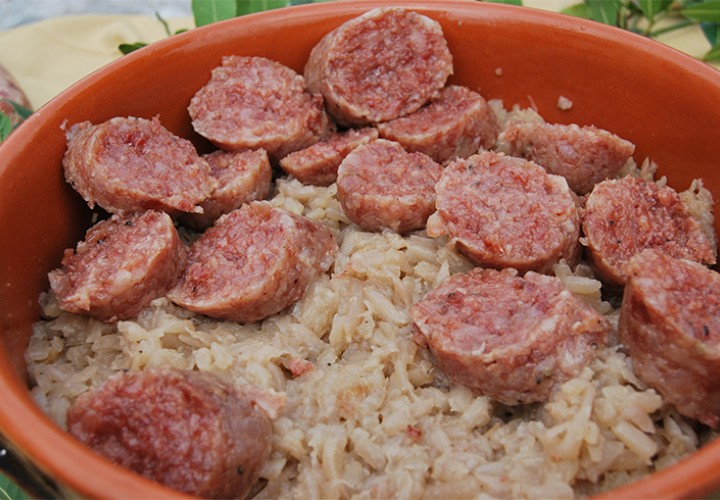 Ingredients:
2 cotechino sausages (musets)
600 g of sour turnips
60 g of lard
2 cloves of garlic
salt
pepper
1/2 onion
sage
bay
Make a "soffritto" from onion, garlic, and a smooth pat of lard. Pour in the brovada, adding sage, bay, salt and pepper. Cook for 2 hours adding broth now and then.  Separately cook the cotechino sausages in salted water for 60 minutes, after having pricked them. Slice them thickly and serve with the brovada.