FOOD & WINE / Second Courses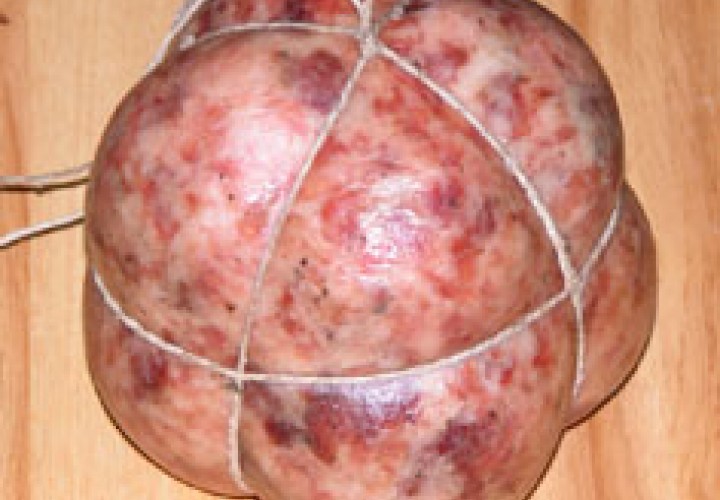 The panorama of second courses is certainly varied, with the place of honour belonging to the meats.
And if the bovine ones are used above all to make boiled meat and stewed meats, it is with some other parts of this animal that the more curious dishes are prepared: tripe (part of the intestine, usually served in broth and stewed), nervetti (chopped calf's gristle) – often served as a starter –and corned tongue.
Game is not lacking in these lands with their abundant woodlands, from the more hunted wild boar, to roe deer and from hare to pheasant. The cooking gravies are excellent for enjoying fresh or browned polenta that always go well with these dishes.  Worthy of mention is pork, of which as the peasant tradition teaches, "Nothing is thrown away". As well as the already mentioned muset to be served with brovada (turnip soaked in vinegar), not to be forgotten is Sauc (bondiola del pordenonese), whose mixture is similar to that of cotechino but with other parts of the animal added (muscle or tongue) blended together in red wine (Cabernet or Refosco). The rib is excellent with verse (spare ribs with savoy cabbage), luganeghe (sausages) and figadei (chicken livers). Meatballs are also often present on the table in Pordenone (tradition requires that they are also served cold), marrowbone, pork shin and whole roasted pork.
Also much used for second courses are farmyard animals: besides the traditional chickens and turkeys, very often there is duck, guinea fowl and rabbit (rabbit stew and chasseur). An absolutely characteristic dish from Pordenone that uses pork is the radicio e fasioi con le frisse, winter chicory, thick cold bean soup and diced lard previously slightly fried. A real delicacy!
Western Friuli cooking is not without fish, but for sure it is not the strongest dish. Characteristic is renga (kippers) always on the table the first day of Lent. It is traditional to serve it with very finely sliced white onions and plenty of oil and parsley.  Sardines are also widely eaten, especially fried or in savor (vinegar and onion). Also excellent are masonete (crabs) tossed in the pan with plenty of oil. Classic dishes are baccalà (dried cod) and bisat (eels), to be served with the unforgettable polenta. Also much eaten is trout, even smoked, also thanks to many fish farms in the area.
Omelettes are often on the table of the Pordenone families.  Traditional with salami (especially when organised on 25th April on the occasion of Pordenone's local saint's day - Saint Mark), with onions or sausage, but certainly not to be missed are those with grisol or sclopit, with bruscandoi (hops) or with sciosi (snails). Excellent with moleche (crabs in moult).
Unique dishes are frico (fried cheese also with potatoes and onions) and pastissada (polenta seasoned with mushrooms or gravy or sausage or ragù).
To go with the second courses there are mushrooms, sciosi (snails), the excellent Ovoledo potatoes as well as the always-present vegetable garden produce. Other special side dishes or excellent hors d'oeuvres are courgette and acacia flowers dipped in batter and fried.
(source: Italian Touring Club "Pordenone e provincia" - author: Michela Zin)