BEN HOWARD - SEXTO 'NPLUGGED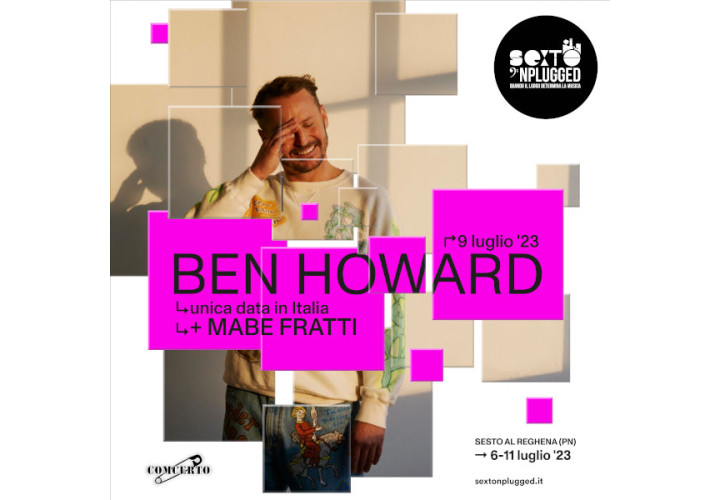 ll caso del fenomeno Ben Howard è esploso nel 2011 con il debut album "Every Kingdom" che ha venduto oltre un milione di copie nel mondo e che gli ha fatto vincere due BRIT Awards come Breakthrough Artist e Best Male Artist. All'inizio la sua musica era caratterizzata da un folk dolce e immediato – basti ascoltare la hit "Only Love" – che, nel corso degli anni, ha lasciato spazio a un suono decisamente più ricercato, quasi visionario abbandonando la via del sound più facile e intraprendendo, invece, quella della sperimentazione. Ne è la testimonianza il suo ultimo lavoro, il disco "Collections From The Whiteout" uscito nel 2021 per la Island Records: la riprova che Ben non si è mai accontentato dell'etichetta di blues, folk o pop ma che, al contrario, non può più fare a meno della sperimentazione. Le tracce che compongono il disco, infatti, sono caratterizzate da un collage di nuovi tappeti sonori e di scelte stilistiche ambiziose, sapientemente miscelate grazie anche alla produzione di Aaron Dessner dei The National.
Le canzoni di Ben Howard hanno il dono del magnetismo, grazie al suo magistrale fingerpicking, ai temi trattati nei suoi brani e una voce splendida, chiara e terribilmente espressiva.
For information and booking
ASSOCIAZIONE CULTURALE SEXTO