BORGHI, VILLAS AND VINEYARDS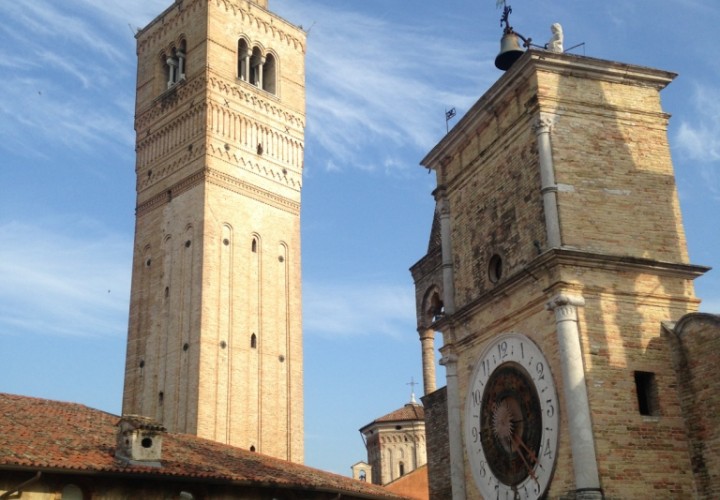 Pordenone territory, full of charming Borghi, elegant palaces and noble villas: enjoy a weekend where "discovery" is the keyword!
DAY 1
Your weekend in Pordenone area starts with Sesto al Reghena, a municipality belonging to "The Most Beautiful Villages in Italy", and with its evocative  Benedictine abbey  dating back to the VIII century. Do not miss the visit to the crypt, where a famous Santa Anastasia urn, a wonderful  monument of Langobardic age, is preserved; to the frescoes of Giotto school; to the chivalric cycle painted on the outer walls, really unusual for a religious monument; and to the wonderful  universal judgment scene in the entrance. Lunch in a local typical restaurant and in the afternoon transfer and  guided tour of Pordenone, the pretty " painted city" that will astonish you with its elegant palaces, its frescoes, its main street, with arcades, shops and cafes where you can taste the most famous Italian aperitivo, the Aperol spritz, or a good glass of wine. Enjoy a chocolate tasting in one of most ancient chocolate shops in Italy, and relax  with a bit of shopping.  Dinner in a local restaurant and overnight.
DAY 2
This morning will be dedicated to the discovery of one of the most famous Venetian Villas in Friuli, the wonderful Manin Villa in Passariano, built in the eighteen century by a powerful Venetian family, that gave a doge to the Serenissima. The core of the Villa was the emblem of the family's power, who was able to rival with the residences of other European kings: the model for this villa was Versailles, the most magnificent mansion  of the continent. Later, lunch break in a local restaurant and tasting in a local winery: you will have the possibility to try excellent wines, still wines and sparkling wines, produced in the Grave  rich wine region. The day ends with the visit of Valvasone, one of the "Most Beautiful Villages in Italy": the castle that hides  an unmissable surprise, one of the smallest  theaters in the world, the cathedral and the paved streets of the village will remain in your heart forever.
INFO&BOOKINGS
Consorzio Pordenone Turismo
Piazzale dei Mutilati 4
33170 Pordenone
Tel. +39 0434 549427/422
Fax +39 0434 541865
Organizzazione tecnica Delizia Viaggi
Prenota il tuo soggiorno
Clicca su Prenota per inviare una mail e prenotare il tuo soggiorno.
Plan your trip
Sign in and access your personal area: "My Pordenone With Love".
You will be able to organise all activities in a convenient calendar, locate on a map the places you wish to visit, save itineraries and events, and have the full program of your holiday at your fingertips.
You'll also receive a newsletter with all the news from our Province.
Login
Sign in