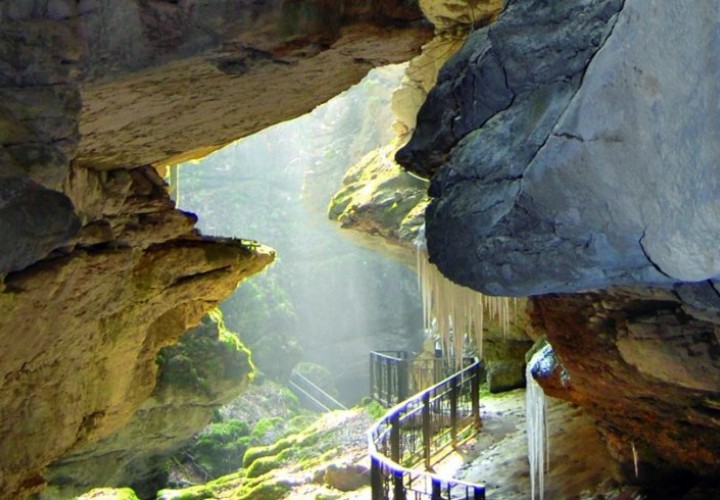 The Pradis Caves are situated at approximately 4.5 km from Clauzetto, near the village of Gerchia in Pradis di Sotto.  Once you have parked your car in the comfortable parking area on the main road, the tour can begin.
The top part, which consists of the Grotta della Madonna (the Cave of our Lady) is easy to reach; it is an enormous cavity that can hold over 1,000 people.
This big cave, where a touching Christmas Mass is held on the 24th December every year, has been the National Temple of Speleologists since 1968 and hosts a statue known as the "Madonnina delle Grotte" crafted by the sculptor Costantini di Assisi.
Both the Grotta della Madonna and the one immediately facing the entrance once served as a refuge for prehistoric man and the cave bear (Ursus Speleus).
In fact, several objects (flint, fire coal, bones) have been found to confirm this.
Opposite the entrance of the Grotta della Madonna is a stair system with 207 steps leading down to the bottom of the Ravine, today named after Don Giacomo Bianchini.
The Ravine is certainly the most spectacular part of the whole area; it consists of a deep gorge carved by the Cosa river that flows along its bed and its tributary, Rio Molat, that flows into a waterfall, whose choreography really deserves to be admired.
More (The link you are accessing might not be in English.)